Just as congregations of past years have left a legacy, St. George's would like to leave a legacy for the future: the creation of new facilities for theological training, community outreach, and providing hospitality.
In December 2012, Bishop Mouneer Hanna Anis, Bishop Bill Musk and members of St. George's officially launched the Legacy Project.

St. George's has two English-speaking congregations and an Arabic-speaking congregation. The indigenous congregation is growing, and there is a need to equip new church leaders.
The main goal of the project is to provide theological training for future leaders of the North African Anglican and other church communities. This will include on-site training of local leaders and bringing students from other countries in North Africa to study in Tunis.
St. George's is set in a poor and bustling community of Hafsia in downtown Tunis, famous for its large second-hand markets. St. George's also wants to establish facilities for community outreach to empower local people.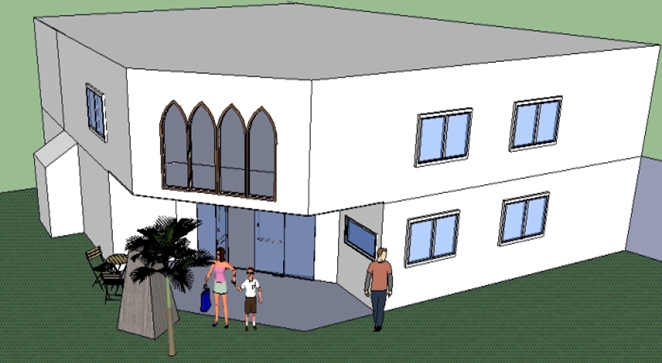 Over 300 people come to the services at St. George's, as well as those who use the premises during the week for other ministries. St. George's wants to create better facilities for hospitality: a larger kitchen facility, modern restrooms, storage space, and a worship space for small groups.
On the grounds of St. George's facilities will be established: seminar rooms for theological training, classrooms/workshops for community outreach, accommodation for trainers and trainees, a medium-size worship space for small groups, toilet and kitchen facilities.
If you feel are interested in the project, and are able, please make a Legacy Project Donation.