St. George's has a rich history - we will be adding more to our website as we pull together existing and new resources. If you have anything to add (old photos, recollections of your involvement, etc), do please get in touch.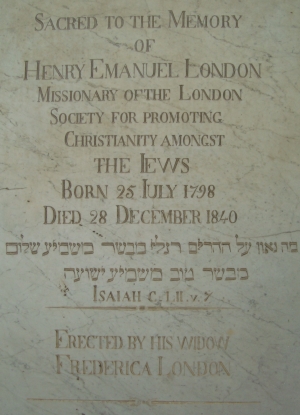 The cemetery has been in existence since about 1645, although the church is a 19th century addition to the site. Professor Denys Pringle has written a paper on the cemetary, which gives great insight into some of the monuments: The Protestant Graveyard in Tunis: A catalogue of inscriptions, 1648 - 1885 (PDF, 260k). We are very grateful to him for making this available to us and you.
The cemetery was the start of the history a site that saw the building of the present church building around the end of the 19th century. You can read more of that history by downloading a brief documented history of St George's Anglican Church (PDF, 356k).